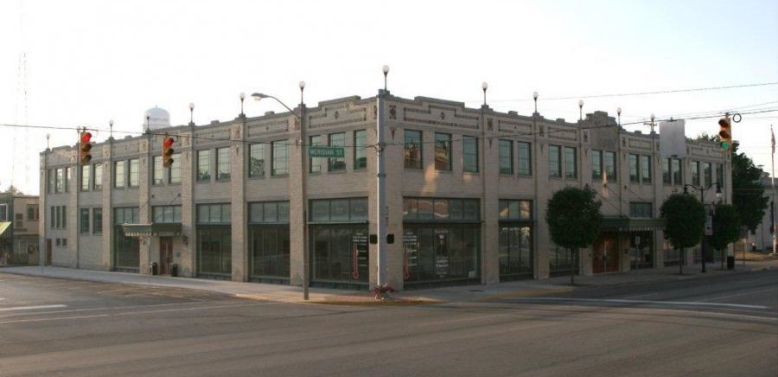 Historic Preservation
Historic Preservation
The Portland Historic Preservation Commission was created by the Portland City Council's approval of Ordinance Number 2008-7. The Ordinance and Commission are part of an active endeavor to improve economic development in downtown, preserve the heritage of the community and to establish incentives and guidelines for property owners to appropriately rehabilitate their properties.

There is proven track record in communities across America from Charleston, South Carolina to Madison, Indiana where Preservation Commissions and Historic Districts have helped to improve the quality of life, attracted new business and residents and created a pleasant environment for new development for the community. Nearby cities, such as New Castle and Greensburg, successfully harnessed public and private funding resources to provide financial assistance to property owners that assist them in rehabilitating their buildings' historic facades. Commissions in New Castle, Muncie, Ft. Wayne and many other communities across Indiana provide technical assistance, education, and guidance to property owners so that they may learn the best ways to rehabilitate their buildings.

Portland joins these communities in a proactive step toward economic development and historic preservation by the establishment of this Historic Preservation Commission. Information provided on this page will provide property owners and residents, particularly those within the designated Downtown Portland Commercial Historic District, the initial tools they need to appropriately rehabilitate their historic structures.

Prior to beginning an exterior alteration or rehabilitation project, owners of buildings within the Downtown Portland Commercial Historic District shall seek to obtain by filling out an application for a Certificate of Appropriateness Opens a New Window. The property owner should consult the design guidelines Opens a New Window that can be downloaded from this site. This application shall be submitted to the Preservation Commission two weeks prior to their monthly meeting for their review and approval. Once approved, the Commission shall issue the permit and work may continue so long as all other city and county permits are obtained. If the proposed work is inappropriate, the Commission shall work with the owner to find a solution that meets the owner's needs while still making respectful changes to the building.
Click here to view Design Guidelines information Opens a New Window
Click here to view the Frequently Asked Questions Brochure Opens a New Window
The Historic Preservation Commission meets the third Wednesday of each month at 5:30 p.m. in the second-floor conference room of the John Jay Center for Learning (the historic Weiler building).

Additional information may be obtained by contacting any of the Commission members or any of the following Commission representatives:
Due to COVID-19 concerns attendance by the public to ALL City meetings will be virtually. To join a meeting contact the Mayor's office ahead of time to get connection details.
Board of Works and Safety Meeting

10:00 am
City Hall, 321 North Meridian Street, Portland, IN 47371
Independence Day Observed

7:00 pm



City Council Meeting

5:30 pm
Council Chambers, 1616 North Franklin Street Portland, IN 47371
Park Board Meeting

7:00 pm
Council Chambers, 1616 North Franklin Street Portland, IN 47371