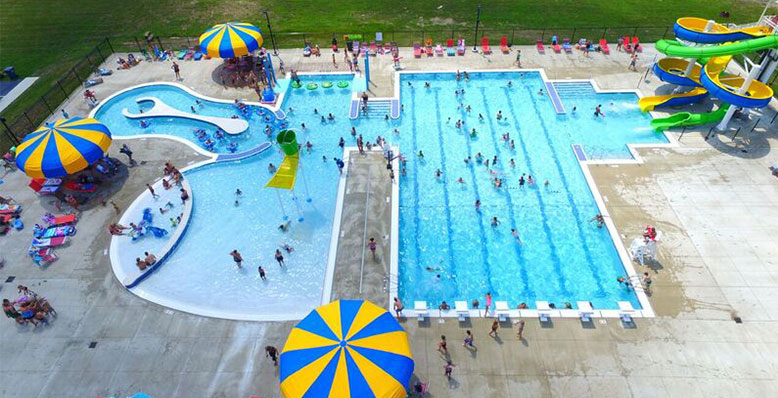 Water Park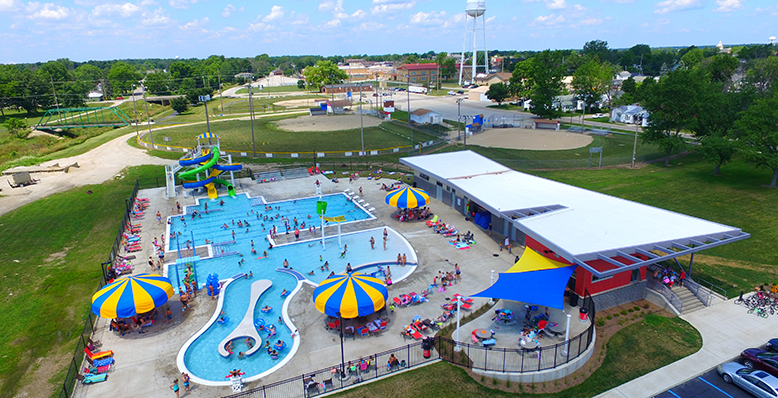 Water Park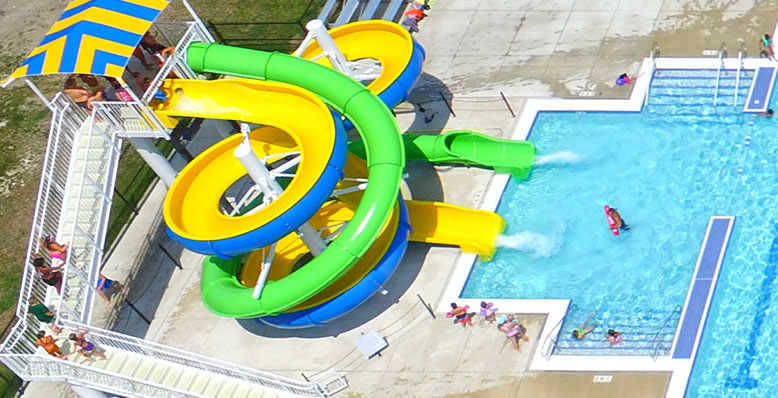 Water Park
Water Park
Hours of Operation:
DAILY: 12-5 pm & 6 - 8PM
Hours Exceptions:
TBD
OPENING DAY JULY 4TH

*** ALL HOURS ARE WEATHER PERMITTING ***
COVID-19 Special Advisory:

It is no surprise that we have all had to take precautions in order to continue providing service and commerce to our communities. We've taken the necessary updates in order to best service you, doing our part to follow Indiana Department of Health and Governor Eric Holcomb's "Back on Track" plan for reopening. Keep in mind, when entering the Portland Water Park, you are assuming all risks associated with COVID-19. For further updates, check out our Facebook page, @PortlandWaterPark.
Following Changes:
Children under the age of 12 MUST be accompanied with a responsible guardian at all times.
We will operate at a 50% capacity until further notice. This is 258 people maximum. Due to this we aren't able to guarantee admission.
Rentals, water basketball, swim lessons, showers, senior discounts, water aerobics, lounge chairs, and the use of concession tables will NOT be available for the 2020 season or until further notice.
Patrons are encouraged to bring their own outdoor seating.
The use of sanitizing and social distancing is HIGHLY encouraged.
Hours are subject to change, please follow our Facebook page or call DAILY for the most up-to-date information.
All guests MUST realize that this year is like no other. All patrons MUST be FLEXIBLE and willing to follow adjusted guidelines for the 2020 season.
For the full listing of expectations please visit this link.
When Jay County Schools resume the facility will make its best efforts to remain OPEN on weekends 12-5 p.m through Labor Day and CLOSED weekdays.
All hours are provided we have staff. Many employees will be returning to college and many are involved in high school athletics. Call for hours!
2020 Admission Prices:
DAILY | 12noon - 5PM & 6-8PM
General Admission 12noon to 5pm - $5.00
General Admission 6 to 8pm - $3.00
Children 2 and under: $2.00 with paying adult
Hours Exceptions
TBD
RULES

Must be 48" tall to ride the slide
One person on the slide at a time
Parents are not allowed to go down with a child or catch children at the bottom of the slide.
Life jackets and flotation devices can be worn in some areas but are not permitted on the slide or in the competition area.
No glass items
No alcoholic beverages
If children require diapers, swim diapers MUST be worn.

A wide variety of concessions available.
Due to COVID-19 concerns attendance by the public to ALL City meetings will be virtually. To join a meeting contact the Mayor's office ahead of time to get connection details.
City Council Meeting

5:30 pm
Council Chambers, 1616 North Franklin Street Portland, IN 47371
Aviation Board Meeting

4:00 pm
Airport Conference Room, 661 West 100 North Portland, IN 47371