Mayor's Office
, Wednesday 31 December 1969 - 19:00:00
Welcome,
It is my honor to serve as the Mayor of Portland and attend to the needs of our Community. Portland is a wonderful city full of residents with a giving heart. Our residents turn out whenever they are needed, to help their friends, family and neighbors. We are all Portland Proud.
Rarely will you find a Community such as ours that has the second oldest community foundation in the state that regularly invests in our future, an award winning school system, amenities like Arts Place, the John Jay Center, the Jay County Historical Society and our Jay County Library that all contribute quality of life to our Citizens.
Portland is a place to live and grow. Offering small town living and the cultural advantages of a much larger community, we are ideal for young families, young professionals and active seniors as can be evidenced by the Jay Community Center with active and growing programs for all three groups.
Portland is on the verge of an economic renaissance with a newly organized Main Street Organization, an active Chamber of Commerce, Jay Small Business Organization and a push for Downtown revitalization. We're a perfect choice for your new business venture.
The Portland Housing Task Force is a group of concerned Citizens whose only purpose is to provide new housing opportunities with rentals, condos, townhouses, and single-family homes to those many people who are looking to call Portland their home.
I love this Community and it is my desire to see that our Citizens and Visitors love Portland too! Stop by City Hall anytime to say hi or let me know how we can serve you.
Cordially,

Mayor John W. Boggs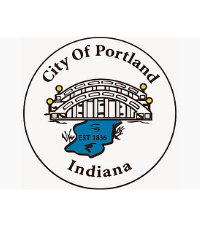 Administrative Assistant- Lorenn Kelly
---
this content item is from City of Portland, Indiana
( https://thecityofportland.net/e107_plugins/content/content.php?content.76 )