Why Portland Is Wonderful For Upcoming Businesses
, Wednesday 31 December 1969 - 19:00:00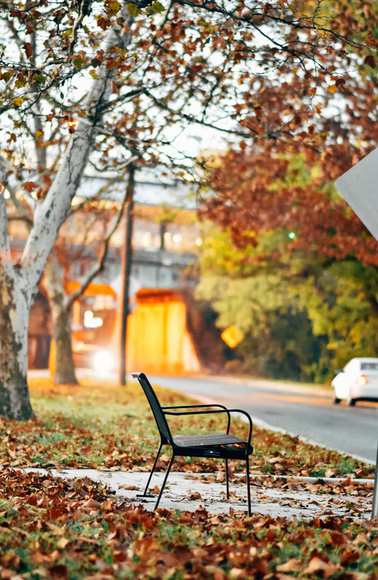 Why Portland, Indiana, Is a Wonderful Home for Upcoming Businesses
If you're planning to launch a new business or relocate an existing one, choosing Indiana is a good move. Portland is arguably one of the best small towns for up-and-coming businesses within the Hoosier state – not only does it offer a supportive business environment, but it's a quick drive to Indianapolis and Fort Wayne, both primary business hubs.
In this short guide, The City of Portland covers why moving to Portland might be a good idea for both new and old business owners.
Business is booming
Portland is capable of supporting businesses big and small. Large companies like Tyson Foods have facilities in the vicinity. General Motors is in the neighborhood and is a big source of employment for residents. The startup scene is hot in nearby Indy, especially in accommodation, automotive, and the foodservice industry, which carries over into Portland.
The quality of life is phenomenal
With a population of around 6,200, Portland is quintessential small-town America, with a long and rich history. It's been around since 1843 and is chock full of beautiful old buildings, concentrated around the city center. The town retains the charm and quietness of its small-town heritage. Residents are generally content, which makes for productive, settled workers.
Some must-do activities:
● The annual Gathering of the Great Lakes Nation Pow Wow
● Vintage Motor Bike Show
● The world's largest Antique Tractor and Engine Show.
● Jay County Fair
The community is friendly and open-minded
Locals are a warm, welcoming bunch, known for their hard work and ingenuity. In fact, the inventor of the clutch-driven automobile, Elwood Haynes, was born in Portland in 1857. They are also supportive of businesses, as a rule. You will be living with warm, friendly people, for the most part, which should give you plenty of inspiration and fuel to continue through hard times (like the pandemic). You can always ask for help and guidance from local business organizations:
● Jay County Chamber of Commerce
● Jay County Community Development
Before utilizing a community of support to help you succeed, you'll need to take care of things such as your branding message and company logo, so you can approach fellow entrepreneurs and organizations with your business image. Fortunately, you can save a lot of time and money when coming up with your business logo design by using a free online logo creator.
Educational opportunities abound
Education is one of the city's strengths, thanks to the presence of several world-class institutions in the neighborhood. Not only does this mean your children would receive a quality education, but you will be able to recruit from a pool of highly-educated workers. The top educational institutions in the region include:
● Ball State University
● Ivy Tech Community College
● Indiana University (Indianapolis and Fort Wayne)
Portland is an affordable place to live – and do business
The cost of living in Portland is well below the national and state level, reports BestPlaces. This is extremely beneficial to entrepreneurs, as money saved not only on living expenses but on overhead as well, means more available cash to invest in hiring employees and marketing your business.
The neighborhoods are beautiful and family-friendly
Families can easily find apartments and houses for rent or purchase in the area, depending on taste and budget, and everything in between. A two-bedroom unit can be had from $600 to $1,000 per month to rent. If you're purchasing a home, you'll want to be able to put down as much as you can afford to drive down your monthly payment; rest assured, that, too, will be another pleasant aspect about moving to the region – home prices are very reasonable.
Indy is just around the corner
Arguably, the biggest advantage of living and doing business in Portland is the proximity of Indianapolis. Located just 90 miles to the southwest, Indy is the state's capital and will always be relevant in the business sense. The city's business ecosystem is led by big corporations like Anthem, Eli Lilly, and Vanguard Services. Portland benefits from Indy's growth.
New business quick-start checklist
Before starting a business in the town, you will be required to register with the state. To do business, you will have to arrange necessary permits and licenses. Other formalities - like obtaining a tax number - also apply. The State of Indiana government offers a full guide you can consult. Some other resources you may find useful:
● How to start your Indiana corporation by ZenBusiness
Conclusion
Portland is a wonderful place to call home for so many reasons. You can expect an amazing quality of life for you and your family, not to mention a chance to do business in a thriving ecosystem that's going places.
Image via Unsplash
The City of Portland provides information about our community and our city's services, as well as assisting business owners and residents.
---
this content item is from City of Portland, Indiana
( https://thecityofportland.net/e107_plugins/content/content.php?content.103 )